Unsere Forschung erstreckt sich über ein breites Themenspektrum und kombiniert experimentelle, theoretische und numerische Ansätze. Zu unseren Arbeitsgebieten gehören Gaskinetik auf der Nanoskala, Elektrokinetik, Grenzflächenströmungen, Benetzungsphänomene und Trennprozesse für Biomoleküle.
News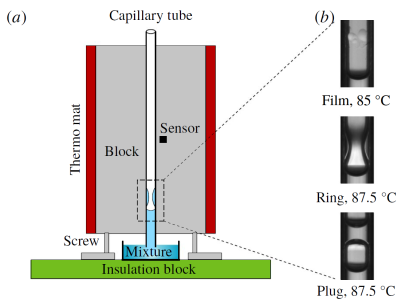 February 18, 2020
Tutorium "CFD-based simulation and optimization of microfluidic components"
This tutorium will equip students with the basic methodology needed to design and optimize microfluidic components on the computer. The course language will be English. Click here for details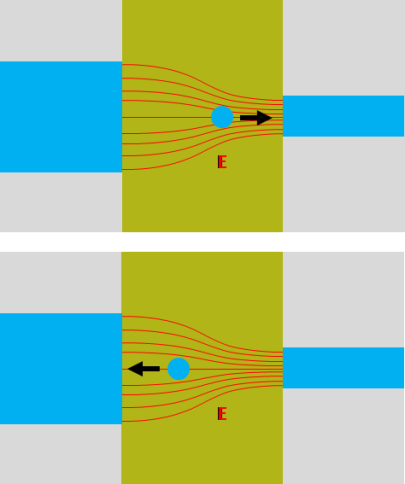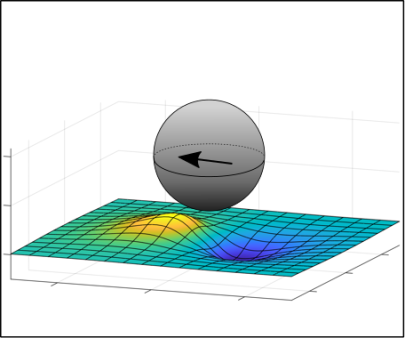 December 12, 2019
Nanoparticle-wall interactions in gases
A sphere moving in the vicinity of a wall experiences an increased fluid-dynamic drag force compared to motion far from solid boundaries, influencing the adsorption of particles at surfaces. For a small particle inside a gas, the fluid dynamics of such problems becomes very involved, since the Navier-Stokes equation is no longer applicable. We have computed the corresponding drag force on a particle and find that it is much lower than the one predicted by the Navier-Stokes equation.
Reference: P. Goswami, T. Baier, S. Tiwari, C. Lv, S. Hardt, and A. Klar, Drag force on spherical particle moving near a plane wall in highly rarefied gas. Journal of Fluid Mechanics 883, 47 (2020). DOI:10.1017/jfm.2019.921. Link: https://doi.org/10.1017/jfm.2019.921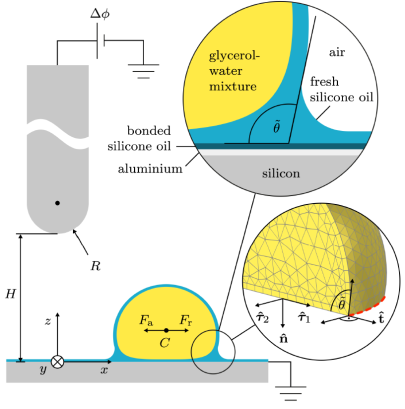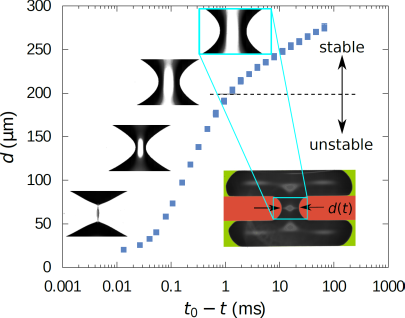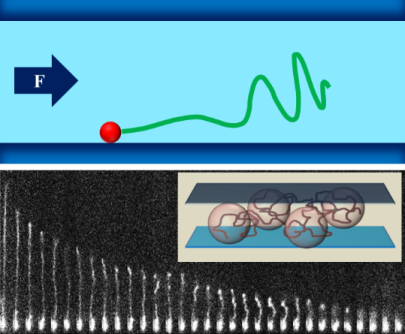 March 13, 2019
Review article on surface-tethered polymers in confinement
In a number of microfluidic applications, polymers are tethered to the microchannel walls. Even in situations where the channel diameter is significantly larger than the radius of gyration of the polymer, confinement effects can become important. Our recent review article gives an overview of the research results in this area.
Reference: T. Roy, K. Szuttor, J. Smiatek, C. Holm, and S. Hardt, Conformation and dynamics of long-chain end-tethered polymers in microchannels, Polymers 11 (2019), 488. DOI: 10.3390/polym11030488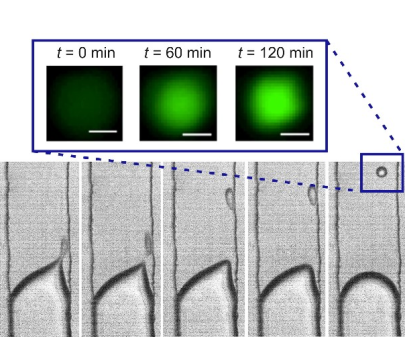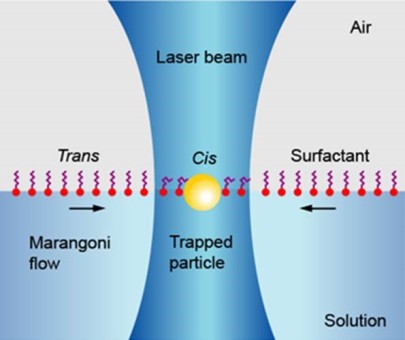 November 22, 2018
Controlling the trajectories of nano/micro particles using light-actuated Marangoni flow
The ability to manipulate small objects and to produce patterns on the nano- and microscale is of great importance, both with respect to fundamentals and technological applications. The manipulation of particles with diameters of the order of 100 nm or below is a challenge because of their Brownian motion but also because of the scaling behavior of methods such as optical trapping. We have developed a method enabling the trapping and manipulation of nano- and microparticles based on interfacial flows controlled by visible light. The inherent advantages of this method are the linear scaling of the trapping force with the particle diameter and the fact that the force is less dependent on particle properties than in the case of conventional methods.
Reference: C. Lv, S. N. Varanakkottu, T. Baier, and S. Hardt, Controlling the trajectories of nano/micro particles using light-actuated Marangoni flow, Nano Letters 18 (2018), 6924−6930. DOI: 10.1021/acs.nanolett.8b02814